•1996-2001: Piano Studies in Mar del Plata with Maestra Eugenia Rozenthal
•2003-2006: Piano Studies in Buenos Aires with Maestra Elsa Puppulo
•2004: Lessons with Maestro Sebastian Colombo CEP (Centro de Estudios Pianisticos)
•2006: Piano Studies in Buenos Aires with Maestro Bruno Leonardo Gelber
•2007-2010: Licenciatura en Artes Musicales y Composicion -BMus(Hons.)- at IUNA's Music Department (National University Institute of Arts)
•2012: FTCL in Composition Trinity College London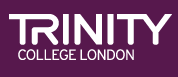 STUDIES
Op.1 Liberame Domine
Op.2 Soundtrack for el Chico
Op.3 Quintet for flute, clarinet, piano, violin and violoncello No. 1 ""Darwin""
Op.4 Symphony No.1 ""Classic""
Op.5 Three Barroque Inventions
Op.6 Three Short Piano P-C pieces
Op.7 Fantasy for Violin and Piano
Op.8 Three Short Incidental Chamber Pieces
Op.9 Chamber Fugue for soprano, clarinet, percussion, piano, violin and violoncello
Op.10 Chamber Fugue for flute, clarinet, viola and violoncello
Op.11 Suite Gracia Maxima
Op.12 Fantasy for Piano and Orchestra "Cum ovo in Capite"
Op.13 Chamber Milonga for clarinet, piano, woodblocks and electric guitar
Op.14 Two short MIDI and Electroacoustic realizations for short programmatic themes
Op.15 Mazurka I
Op.16 String Quartet ""Anubis""
Op.17 Quintet for flute, oboe, clarinet, horn and bassoon No.2
Op.18 Short Piece for String Quartet
Op.19 Missa Brevis for Choir and Organ
Op. 20 Three Barroque Fugues
Op.21 Silly Waltzer
Op.22 Guitar Quintet
Op.23 Piano Prelude No. 1
Op.24 Allegro de Sonata
Op.25 Nebula
Op. 26 Incitatus
Op. 27 Inferno - Canto VI for youth orchestra
Op. 28 Two musical moods
Op. 29 La Chanteouse
Op. 30 Preludes
Op. 31 Pancha
Op. 32 Birmingham Obertura
Op. 33 Theme with variations
Op. 34 A chamber "Pop Tune"
2008: the short Film "El Chico", directed by Javier van de Couter and with Music by Juan Rezzuto (Ivan Novasky), was selected in BAFICI (International Independent Film Festival of Buenos Aires) as one of the seven best pieces over three hundred participants.
2008: Rezzuto''s aerial ballet "Gracia Maxima" was presented along with the first transmission to Buenos Aires from the Metropolitan Opera House to the Teatro 25 de Mayo -Buenos Aires, Argentina-
2008: Rezzuto's Gracia Maxima is played at Palacio Sans Souici -Buenos Aires, Argentina-
2009: the winners of the National Piano and Strings contest premiered his "Fantasy for Violin and Piano" at the Teatro 25 de Mayo -Buenos Aires, Argentina-
2011: Missa Brevis composed for St. Cuthbert's Philbeach Gardens -Earls Court, London-
2012: Incitatus is commissioned by Jasper Conran and premiered in New Wardour Castle
2013: Incitatus at the Fringe Festival - Edinburgh
2013: La Chanteouse "Saddler's Wells"
2014: La Celebracion, short movie by Javier van de Couter, Argentinian Television INCA HD
2015: Obertura, Camerata of London Orchestra, Birmingham Old Town Hall
2015: Fantasy for Violin and Piano Op. 7 at WKMT music Festival
CATALOGUE
PREMIERES
CREDITS